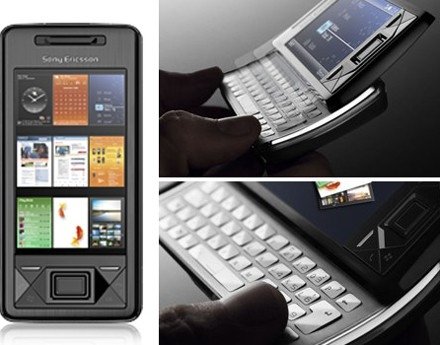 When one mentions Sony Ericsson, the common man would easily associate the branding with mobile phones that are synonymous with portable media players and cameras. As we welcome a plethora of devices supporting the most basic of cellular functionalities to powerhouse devices that is a full multimedia and productivity suite, we also see the very first Windows Mobile device under Sony Ericsson's wings, the Sony Ericsson Xperia X1.

We finally got real hands on the Xperia X1 (we're done putting "Xperia" in caps, btw). Let us tell you – the hardware is simply top notch. It's a decent weight, not too heavy, and feels remarkably thin for all the power they've got under the hood. Sony Ericsson also made a good decision by making this phone not feel too "wide", it's less wide than a BlackJack II, in fact. Overall this might be the best hardware I've ever seen on a Windows Mobile device.
…and those thoughts are just the start of it. After the break, our first impressions of the Xperia X1's hardware, details on the development and innards of the X1 from our chat with Martin Winkler, Director of Global Marketing for Sony Ericsson, and full gallery of hands-on photos.
Spesification Sony Ericsson X1:
# Network: UMTS/HSDPA/HSUPA 900/1700/1900/2100 EDGE 850/900/1800/1900
# Operating system: Windows Mobile 6.1 Professional
# Display: 3-inch WVGA 65536 color TFT screen, 800 x 480
# Memory: Up to 400MB Phone Memory microSD support
# Camera: 3.2-megapixel camera
# Key features: High quality video recording and playback (VGA 30fps), Web feeds, Touchscreen user interface, Multiple inputs and navigation: Touch, QWERTY, Optical Joystick, 4-way key, aGPS, Handwriting recognition, Xperia panel interface, Arc slider design,
#Dimensions: 110.0 x 53.0 x 17.0mm
# Weight: 145g

Incoming search terms:
Related Posts